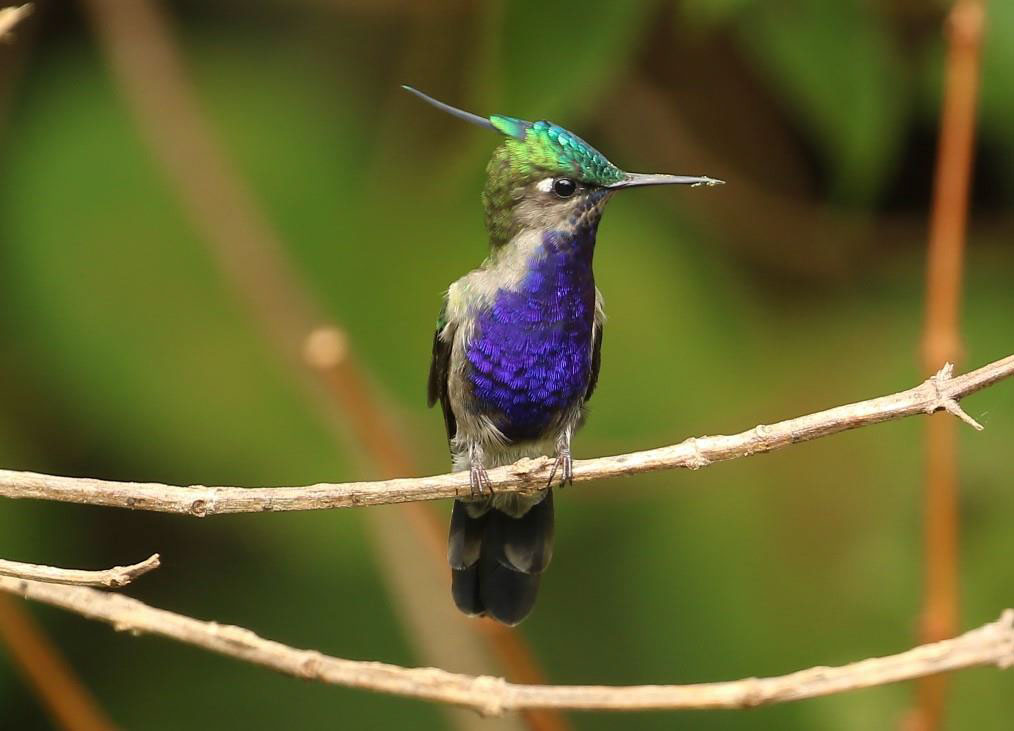 Trip guided and report compiled by Andy Foster. Originally posted on www.serradostucanos.com.br
Saturday 14th January
With flights arriving at various times and some tour participants arriving a few days earlier to spend some time in Rio, everyone met up at Rio's International airport at 10.30 for the transfer up to Itororo lodge. The journey was incredibly smooth and took just under 2.5 hours. As we left Rio and made our way around the edge of Guanabara Bay we picked up a few birds including Black Vulture, Magnificent Frigatebird, Great Egret, some Black-necked Stilts and Jonathan saw some White-cheeked Pintails. As we drove further inland, towards Nova Friburgo, the hustle and bustle of Rio was soon left behind and we were soon starting our climb up through the mountains towards the lodge. We drove through some spectacular scenery with the distant mountain peaks covered with light cloud. It was a beautiful day as we arrived at Itororo lodge, our base for the next 8 days. Brother and sister team Rainer and Bettina were there to greet us as we unloaded the bags and started getting our first taste of the birds on the lodge feeders that included Azure-shouldered Tanager, Ruby-crowned Tanager, Brassy-breasted Tanager, Golden-chevroned Tanager, Sayaca Tanager and hummingbirds on the nectar feeders were Black Jacobin, Violet-capped Woodnymph, White-throated Hummingbird, Scale-throated Hermit, Brazilian Ruby and a couple of appearances from a female Amethyst Woodstar that looked more like an insect by the way she was flying!
We were shown to our comfortable rooms before a delicious lunch was served, interrupted by some Maroon-bellied Parakeets, Dusky-legged Guan and a pair of Burnished-buff Tanagers that appeared on the feeders! After lunch we had a short briefing on the week ahead, took a short break and then met up to go birding within the lodge grounds. Not surprisingly, we were soon picking up new species, although it was a little quieter than expected. New species this afternoon included Planalto Tyrannulet, Short-tailed Hawk, Half-collared Sparrow, a wonderful view of a Common Potoo with chick, pretending (very well) to look like an extension of a broken off tree trunk, Scaled Woodcreeper, Surucua Trogon, White-winged Becard, a stunning Mantled Hawk flying low over the canopy above us, Rufous-capped Spinetail, a couple of Ochre-faced Tody Flycatchers, a very confiding Serra do Mar Tyrant Manakin, Squirrel Cuckoo, Orange-eyed Thornbird, Variable Antshrike and a Lesser Woodcreeper.
Just as we were arriving back at the lodge, we came across a pair of Swallow-tailed Cotingas building a nest just by the side of the path, what a stunning bird and wonderful to see them working on their third nest of the year!
Whilst we sat on the decking in front of the lodge, overlooking the beautiful valley below, some of the group had their first Brazilian cocktail (the Caipirinha) and Rainer lit the fire pit. Itororo lodge is in a wonderful setting and being located at 1200m in altitude, the climate is just wonderfully cool with the added bonus of no mosquitos and no need for air conditioning.
Dinner was served, after which we completed our first daily checklist and retired to recharge shortly afterwards for the days birding tomorrow.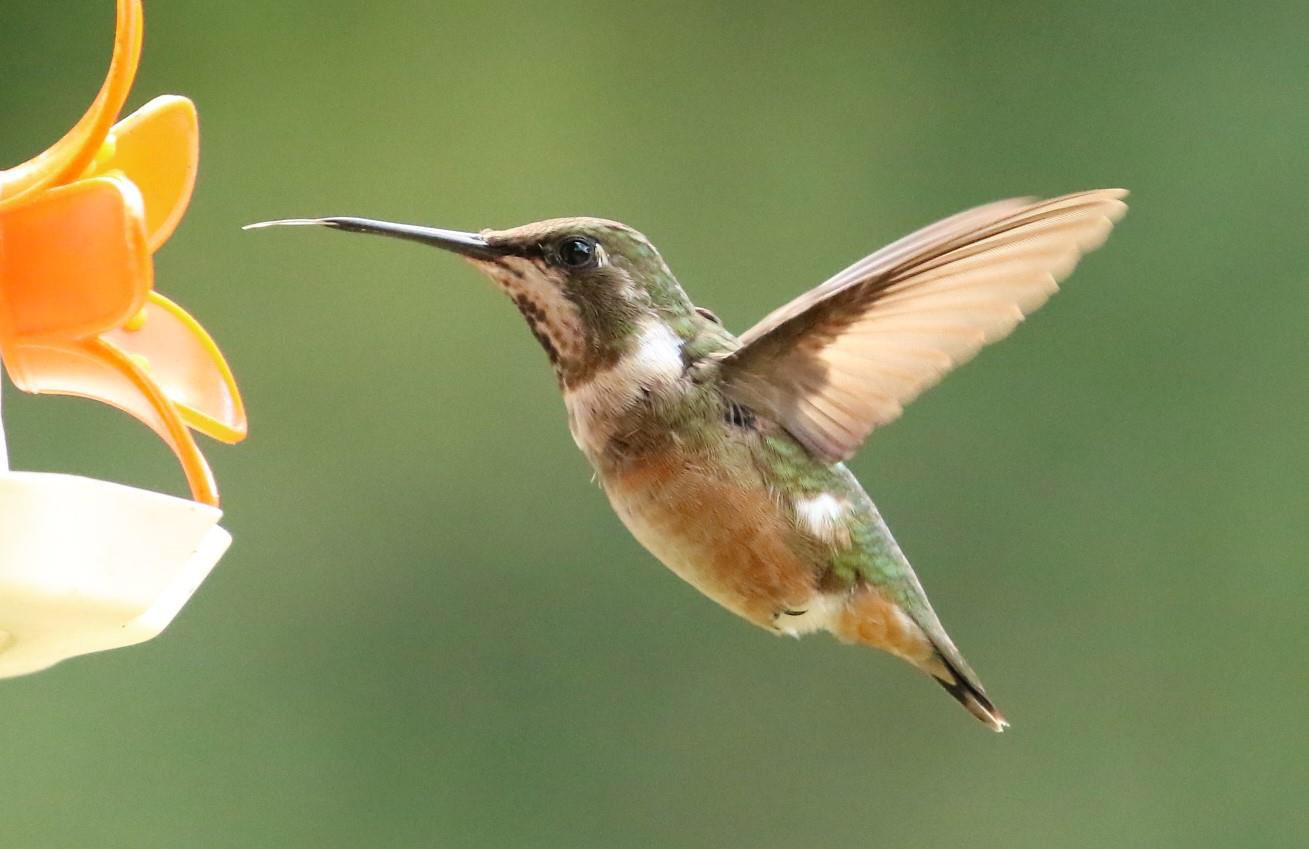 Sunday 15th January
After a good nights rest we all met up for breakfast just before 06.00 with some of the group having already gone for a walk on the trails close to the lodge and seen Spot-winged Wood Quail, Spot-billed Toucanet and Uniform Finch. At 06.30, we departed with Paulo, our driver for the week and headed off further inland towards Duas Barras and Sumidouro where we were to spend the day birding the open country areas towards the state of Minas Gerais.
Some 45 minutes later we arrived at our first stop and started birding! Action was thick and fast with many new species that included White-eyed Parakeet, White-eared Puffbird, Lined Seedeater, Double-collared Seedeater, Slaty-breasted Wood Rail, Blue-winged Macaw, Toco Toucan, both Rufous and Wing-banded Hornero, Long-tailed Tyrant, Crested Caracara, Streamer-tailed Tyrant, White-tailed Hawk, Savanna Hawk and a couple of Pale-vented Pigeons, not a bad start to the day!
We all boarded the minibus again and took a drive of around 15 minutes to our second stop of the day, not as productive as the first but we still picked up Sapphire-spangled Emerald, Variegated Flycatcher and a male Chestnut-vented Conebill. Our third stop of the day saw us getting brief but good views of Serra Antwren, Gilt-edged Tanager, Chestnut-capped Blackbird and a couple of Bran-coloured Flycatchers. We drove on a little further to a viewpoint close to Duas Barras where we had good views of Grassland Sparrow, White-browed Blackbird, a small flock of White Woodpeckers, Firewood Gatherer, Common Thornbird and a female White-bellied Seedeater.
We dropped down into the small town of Duas Barras where we stopped for a well-earned coffee, cold drinks and some cake before heading off on a dirt road towards Sumidouro for the rest of the morning. As usual, the dirt road was incredibly productive with highlights including upgraded views of Blue-winged Macaw, Grey-rumped Swift, Cliff Flycatcher, Yellow-lored (Grey-headed) Tody Flycatcher, stunning views of a male White-barred Piculet, much better views of Gilt-edged Tanager, Yellow-rumped Marshbird, Guira Cuckoo, Tawny-headed Swallow, Campo Flicker, Curl-crested Jay, Planalto Hermit, Plumbeous Kite, Ultramarine Grosbeak and Black-necked Aracari!
After lunch we joined the main road towards Sumidouro and our main target of the day, the range restricted and endemic Three-toed Jacamar. We arrived in scorching heat, left the minibus behind and started to look for the Jacamar. After some playback and having walked a few hundred yards down the track, there was no sign of the bird. We turned around and started headed back to the minibus to try our second site when suddenly we heard a Jacamar calling, after further playback we eventually attracted 2 birds into the trees above us, giving great views for the group. Very satisfied, we headed back towards Sumidouro, stopping for a toilet stop and to pick up some ice cream along the way before making another stop where we finally picked up Blackish Rail, having missed it earlier in the morning.
One bird that had strangely eluded us all day was the Red-legged Seriema, despite having devoted a good chunk of time looking for it. As we started to head back towards Nova Friburgo I kept my eyes peeled on the bare grassy hillsides along the edge of the road and finally spotted one! Paulo pulled over and we had excellent views of two individuals, a great way to end a very productive days birding.
We arrived back at the lodge at 18.00 and met up for dinner at 18.30, followed by our daily checklist and an early night.
Download the Complete Report
Click here to download this and all other Complete Andy Foster's Birding Brazil Reports